THE NATIONAL human rights alliance, Karapatan, reacting to Pres. Aquino's appointment of Gen. Raul Bacalzo to replace Director General Jesus Versoza as the new chief of the Philippine National Police (PNP) said that the move "only created one more blunder in the bumbling police force."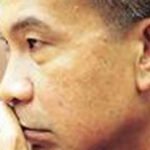 "The PNP received international denigration in the blotched rescue effort during the August 23 hostage-taking crisis.  Gen. Bacalzo, as the former head of Task Force Usig to solve the killings of journalists and activists, had not really performed his duty to pin down the culprits in 1,206 cases of
extrajudicial killings.  Even as a bar topnotcher, justice has not been served by Bacalzo," Karapatan chair Marie Hilao-Enriquez said.
Karapatan also cited the continuing extrajudicial killings with the extension of Pres. Aquino of the military Oplan Bantay-Laya under the guise of counter-insurgency.
"Pres. Aquino largely continued the 'revolving door' policy of replacing one retiring general with another about to retire.  That is why there is discontent and restlessness in the state security forces, be it in the PNP or the AFP," Enriquez added.
"We shall continue to seek justice for those summarily executed, forcibly disappeared and arbitrarily detained.  We hope to see a more responsive police force under a more responsible administration to the needs of the less empowered masses," Enriquez said.
Karapatan is staging a National Day of Action and sympathy fast on Friday for the release of all political prisoners. There are now some 380 political prisoners nationwide most of whom are under police custody.
"One progressive step that Bacalzo can take before he retires is to release those under their custody," Enriquez concluded. ###