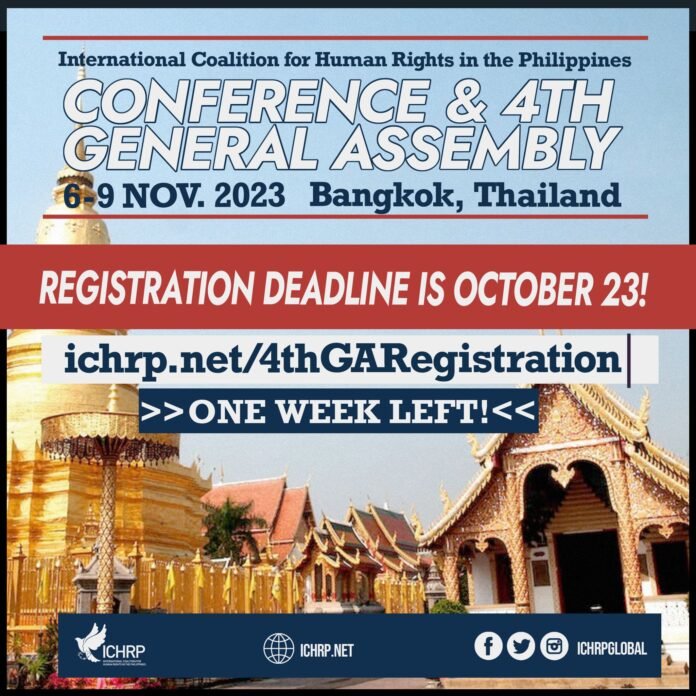 The International Coalition for Human Rights in the Philippines (ICHRP) will be holding an in-person conference, including its 4th General Assembly, later this year. The conference will take place from November 6 to 9, 2023 in Bangkok, Thailand. It will feature guest speakers and workshops on the struggle for human rights in the Philippines, cultural performances, and strategic planning for the future of ICHRP. The conference program will be focused on counter-insurgency, international humanitarian law, and the path towards peace.
In order that we can accurately predict our needs for the conference, registration will end on October 23rd, 2023. After this point, it will no longer be possible to register for the conference. If you intend to join the conference and GA, please ensure that you register using the link below within the next week, before the deadline.
For more information and to register, CLICK HERE.