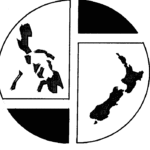 Press Release, 1 August 2012 – In a few weeks Ninoy Aquino Day will be observed on August 21, commemorating the anniversary of the 1983 assassination of former Senator Benigno Aquino Jr. On this occasion, the Philippines Solidarity Network of Aotearoa (PSNA) reiterates appeal for Pres. Benigno Simeon Aquino III to grant presidential amnesty to all political prisoners.
Did Ninoy Aquino die in vain? In honor of Ninoy, we believe Pnoy must do everything in his power to release all those unjustly detained and stop the continuing political assassinations.
PSNA together with church, community, trade union and human rights advocacy groups in New Zealand and Australia have noted in a joint letter to the president: Considering that your family also suffered when your father was unjustly incarcerated and eventually assassinated by the Marcos dictatorship, we are disappointed that you continue to ignore the pleas of the families of those unjustly detained and tortured in prisons.
PSNA has been in existence since the early 1980s. We New Zealanders engaged in lobbying our own government to press the Marcos dictatorship to stop the massive political killings, enforced disappearances, torture and illegal arrests. Nearly three decades after the 1983 Aquino assassination, and even after democracy was supposedly restored after the 1986 People Power, we are dismayed over the persistent human rights abuses in the Philippines' post-Marcos era.
In addition to the hundreds of victims of extra-judicial killings, enforced disappearances and illegal detentions under the Gloria Macapagal-Arroyo administration, such atrocities have continued under Aquino's watch, including the killings of Italian priest Fr. FAUSTO TENTORIO and Dutch missionary WILHELMUS JJ LUTZ GEERTMAN.
We seek assurance for justice to be served to all the human rights victims and the perpetrators punished. We are seriously concerned about the safety of Filipino community advocates as well as foreign missionaries including Australians and New Zealanders who are involved with local community groups working for the empowerment of urban and rural poor Filipinos.
In the eyes of the international community, the sorry state of Philippines' human rights reflects the sorry state of the nation. With the former president Arroyo allowed to evade accountability for crimes of electoral fraud, plunder and human rights abuses, and now with his own record of 99 extra-judicial killings and over 100 new political prisoners in 2 years, and with the worst human rights offenders like Jovito Palparan still on the loose, it's hard to believe that Mr. Aquino is taking the 'righteous path' as he promised two years ago.
Full text of the letter to Pres. Aquino > http://aps-nz.org/2012/07/22/human-rights-challenge-to-pres-aquino-open-letter-from-australia-and-nz/
Free All Political Prisoners!
End Impunity Now!
Reference:
Murray Horton
Secretary, PSNA – [email protected]